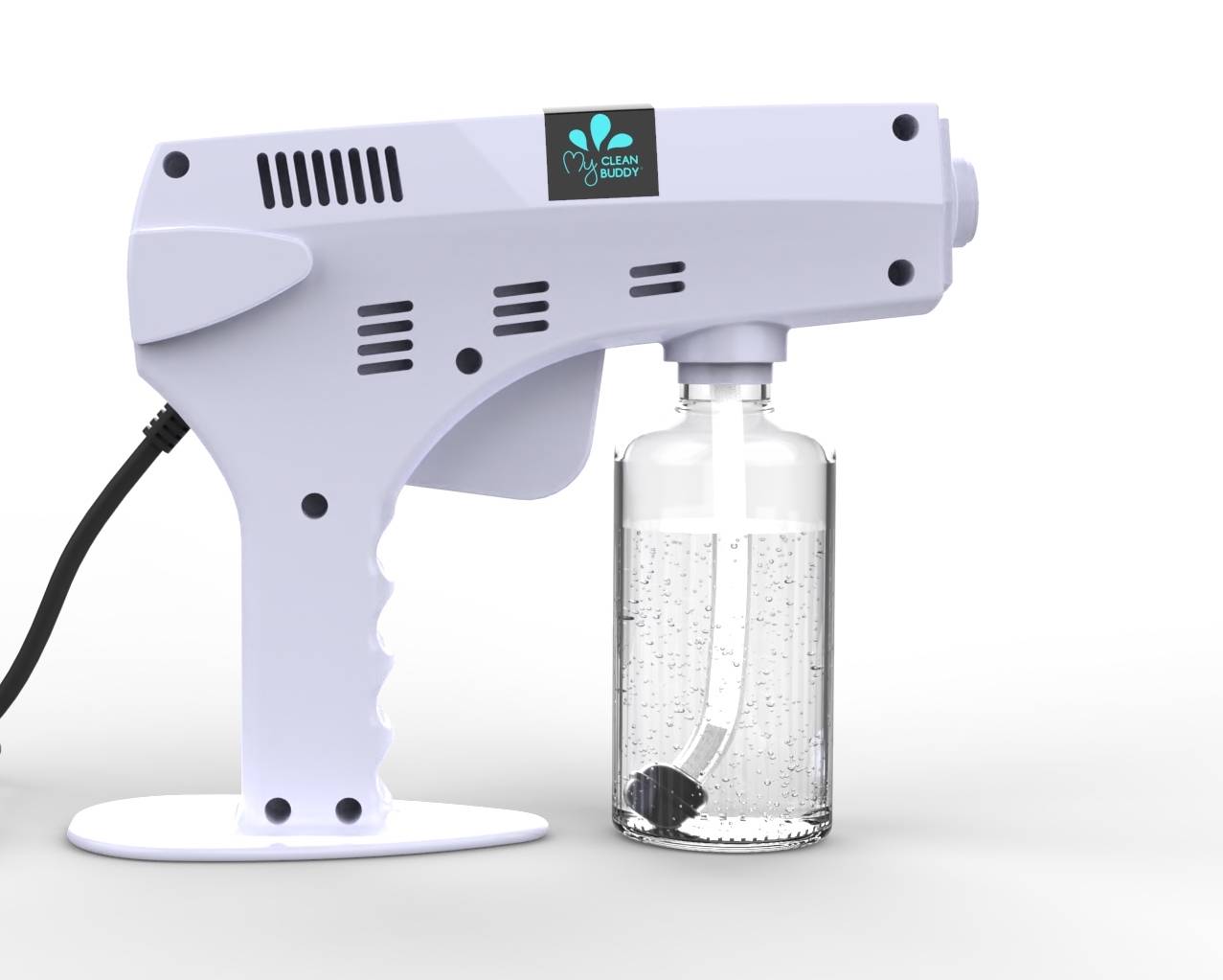 FREE shipping. No surprises or hidden fees.
Safe payments via Stripe® and PayPal®
30 Day Money Back Guarantee
Real humans on our support helpdesk
Viruses germs and bacteria are everywhere
Disinfecting your space with toxic sprays and wipes is no longer enough.
My Clean Buddy™️ uses thermal fogging technology to safely sanitize hard to reach areas.



We have successfully helped more than 5,000 customers disinfect their space.



NOTE:
My Clean Buddy, does not come with a disinfectant solution.
Solution maker is purchased separately.*

Professional Results, At Affordable Prices
At My Clean Buddy, we believe you deserve to effectively disinfect your space without paying extreme prices.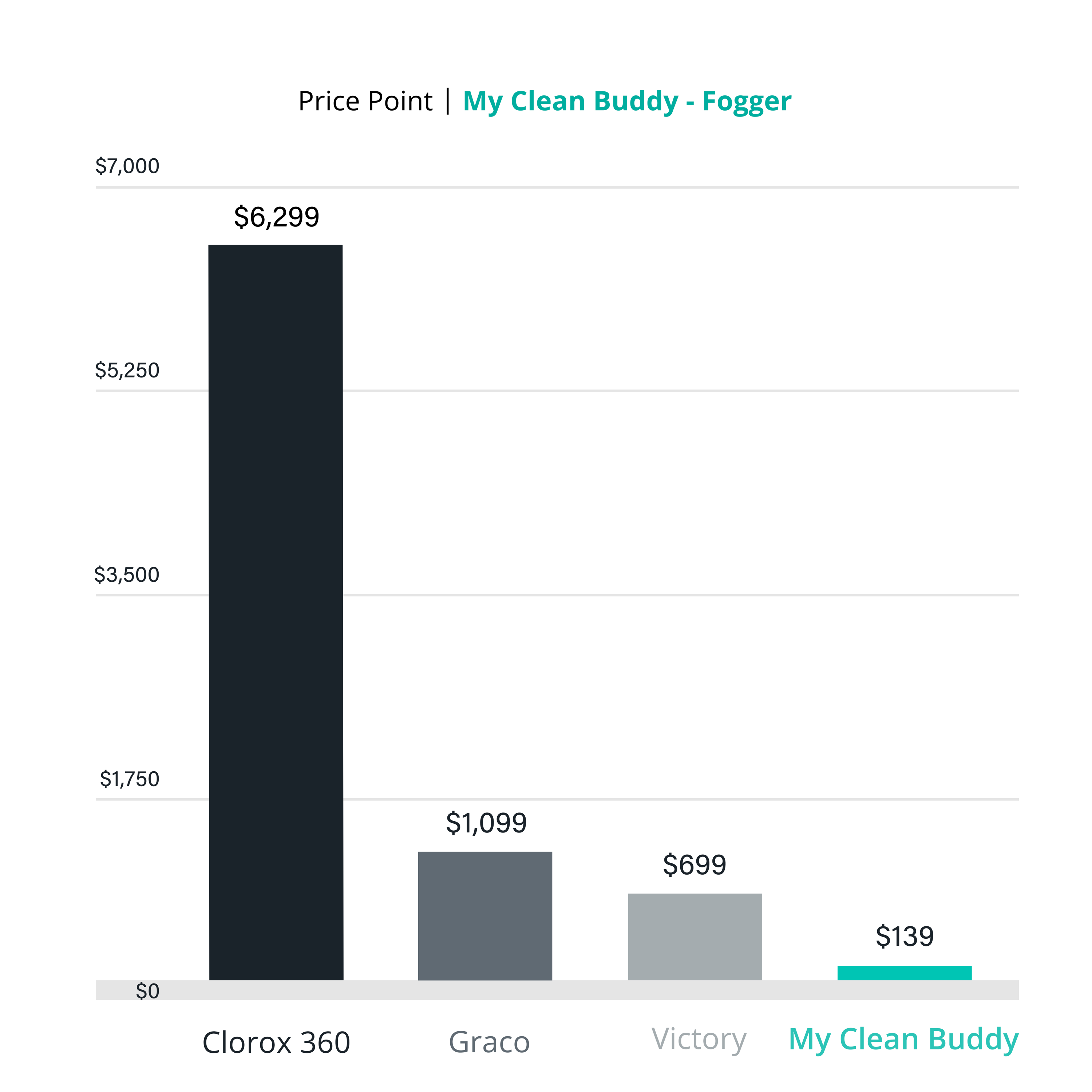 Everything You Need to Know Before You Buy
What solution can I use with My Clean Buddy?
How does My Clean Buddy work?
Our device works as a spray fogger – simply attach the anti-bacterial solution to the spray device, grip onto the ergonomic handle, and dial in spray intensity.
What is the science behind My Clean Buddy?
The supercharged multi-stage heat exchange type steam generating device superheats the liquid water from the saturated steam into a single water molecule by utilizing the principle of generating more than one superheated steam. This allows for My Clean Buddy to disperse the disinfecting solution evenly and effectively, helping to eliminate germs and bacteria wherever they may be.
Instructions for the My Clean Buddy?
Using the My Clean Buddy is as easy as it gets!
1. Fill the bottle attachment with disinfecting solution, and attach to My Clean Buddy.
2. Plug power cord into power outlet.
3. Power on device by using the red switch located on the side.
4. Allow 45 seconds for the device to fully power on and begin dispensing fog (indicated by the green light on the side of the device.)
5. Simply point to the area you wish to disinfect.
Instruction manual can be found HERE
Thermal fogging turns cleaning solutions into heated fog that produces much smaller droplets sizes than cold foggers, which means, no surface residue, and easily disinfect hard to reach crevices. The disinfecting fog permeates the whole structure. It cleans the air and surfaces. When done right, thermal fogging eliminates many of the pathogens found in an area.